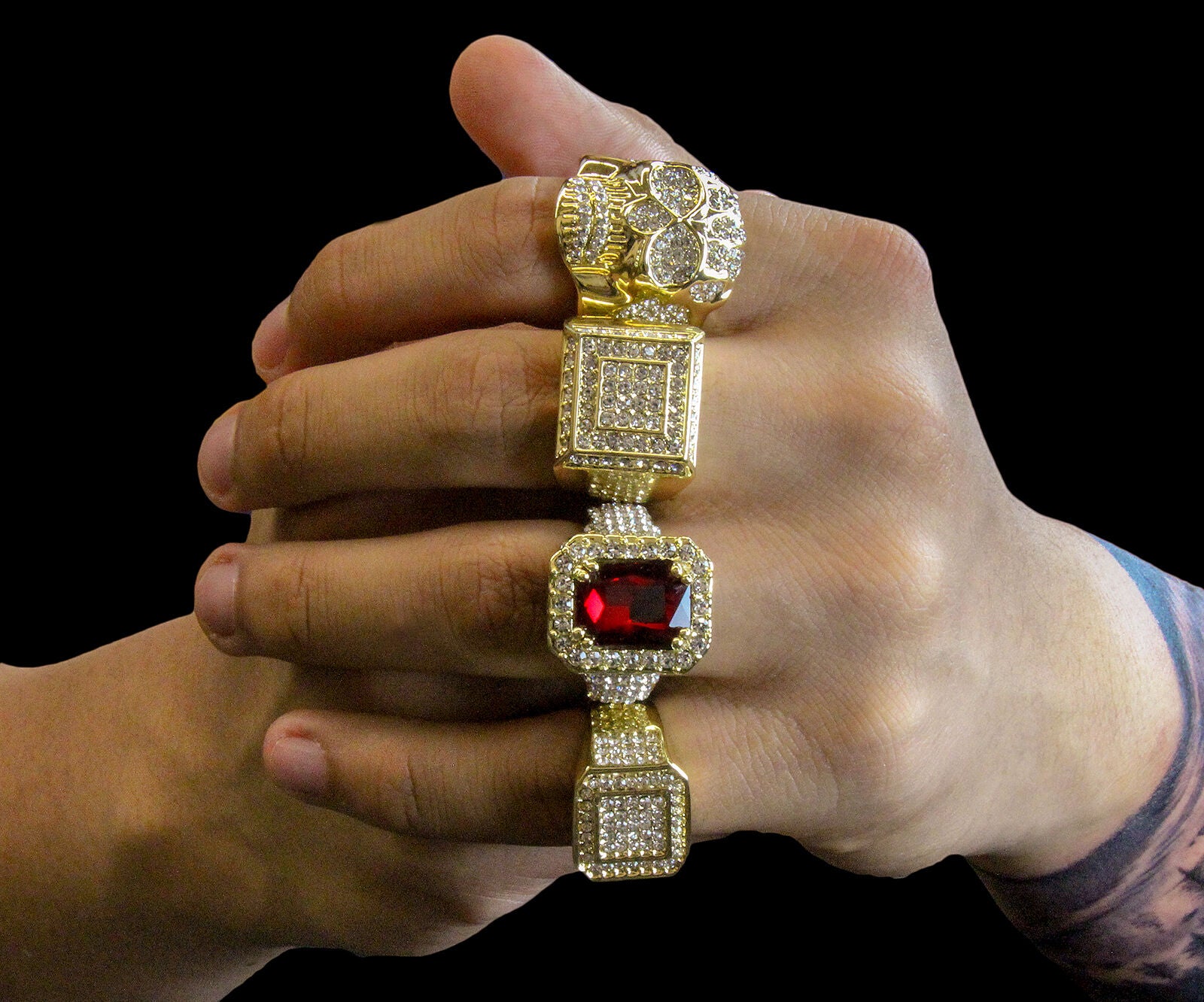 BlingKingStar
Red Ruby Iced Out 4pcs Ring Set Bundle
Red Ruby 4pcs Bundle Set  
This bundle set of four rings are not only great complimentary items; but also a set to show part of your Lifestyle. Created with the best quality on the market, It looks and feels like a real GOLD ring, Good merchandise to show at the party or give it as gift to your friends & family.

Sizes Available 7, 8, 9, 10, 11, 12. Please select the right size for you, Friends or Family. you will be receiving four rings different designs, Right accessory choice when you need a personal touch to your look.

Blingkingstar

 

offers you the best products at the best prices, Been selling 

quality jewelry globally since 1992. We can proudly say that we have over a Million satisfied customers from all over the world. We offer some of the finest hip hop jewelry, lab made diamonds, sterling silver, and stainless steel jewelry in the USA. Our staff is both knowledgeable and helpful To offer high quality jewelry and friendly service to our customers without hurting their pocket.

fashion Style for boys and Men/ Women. Free shipping to all the USA.

Post a photo of your product with a #blingkingstar on it on your social medias, share the love. Don't forget to follow us on Instagram/Facebook Page.