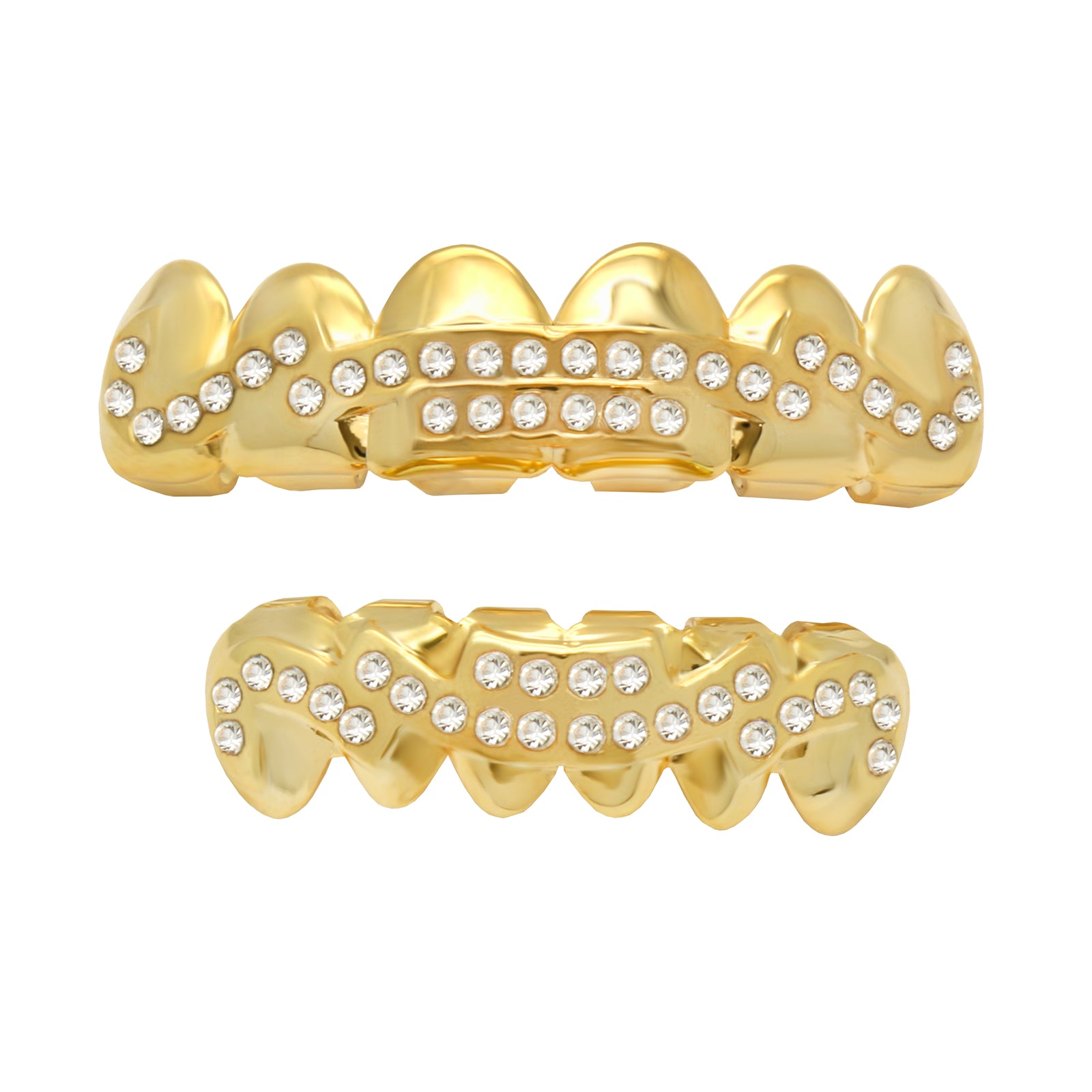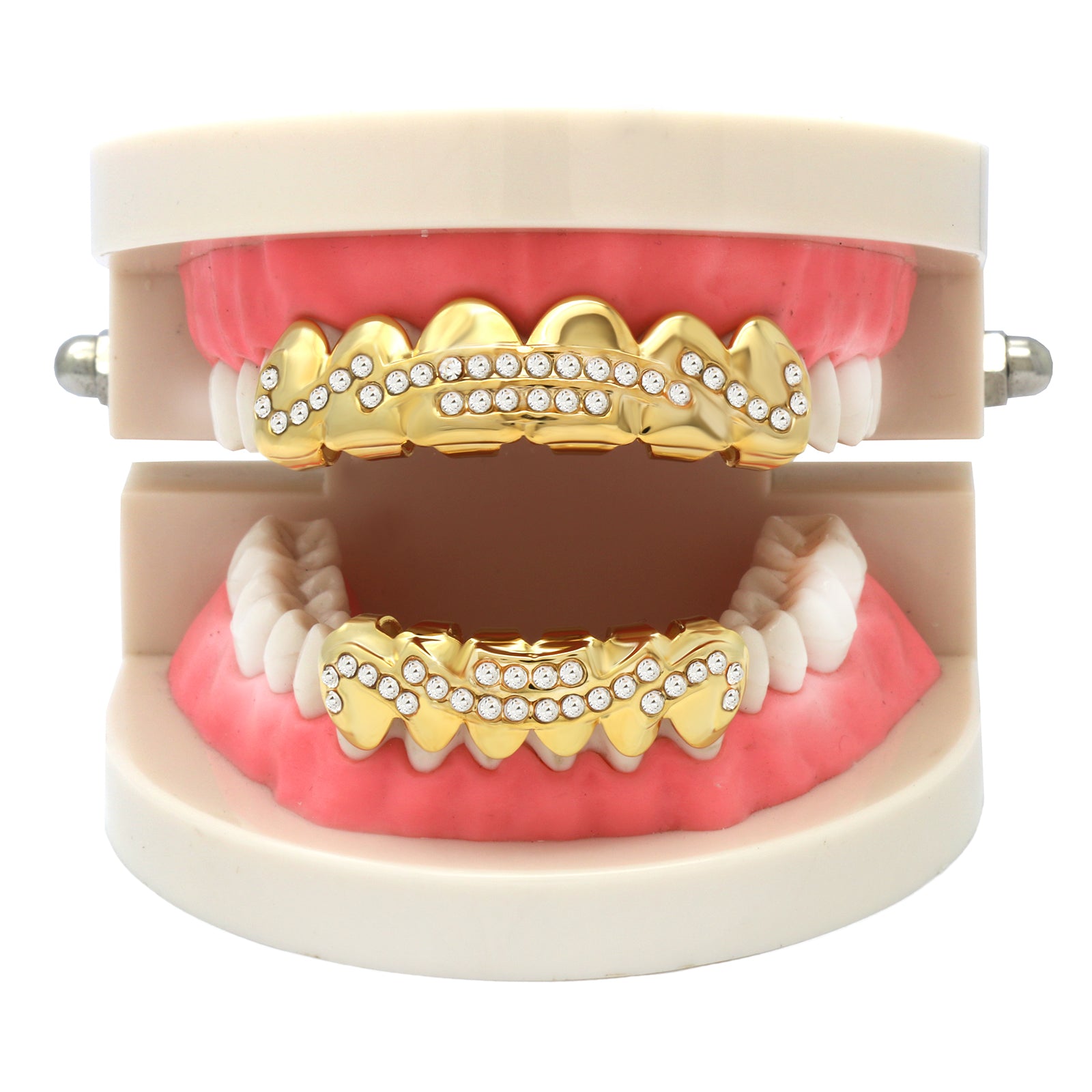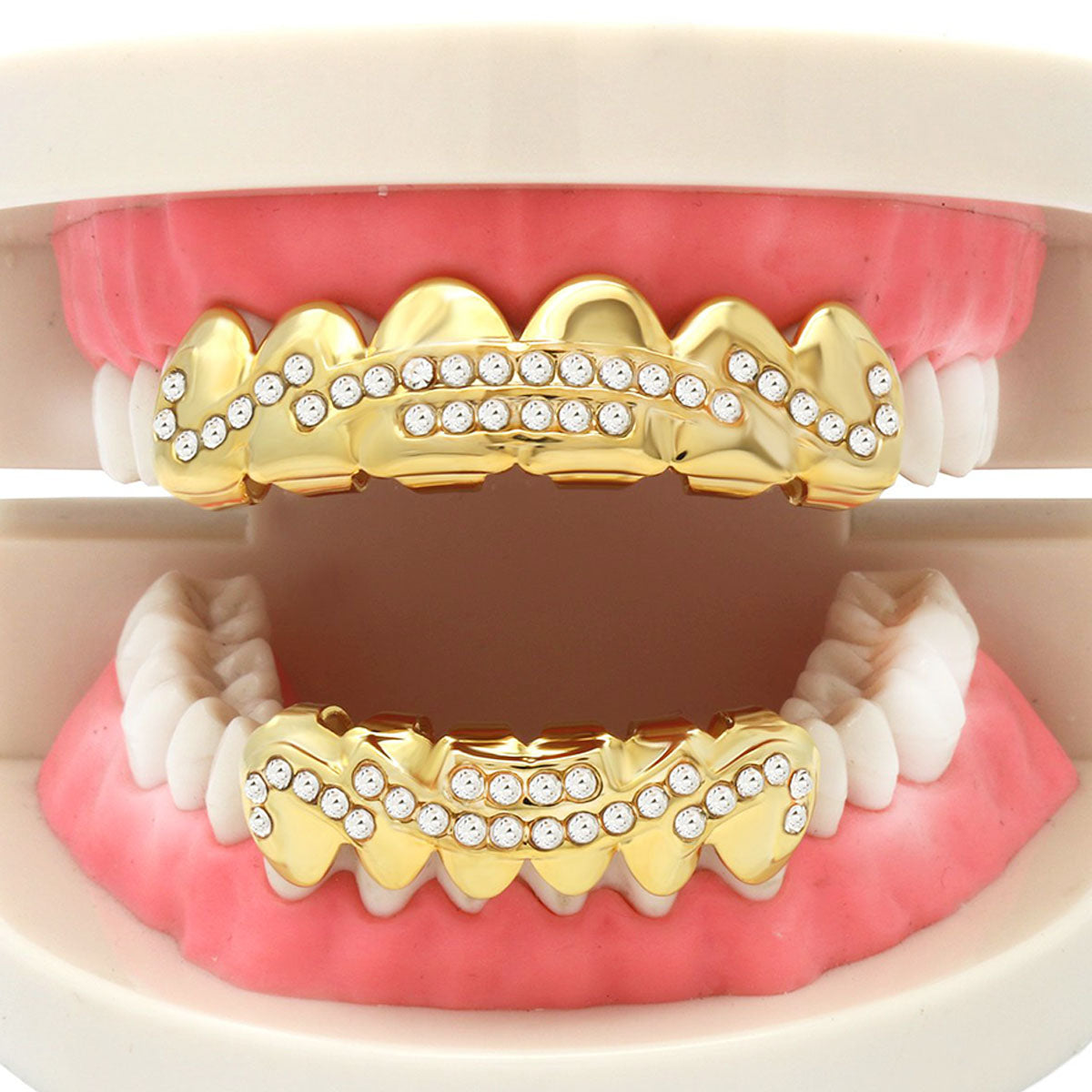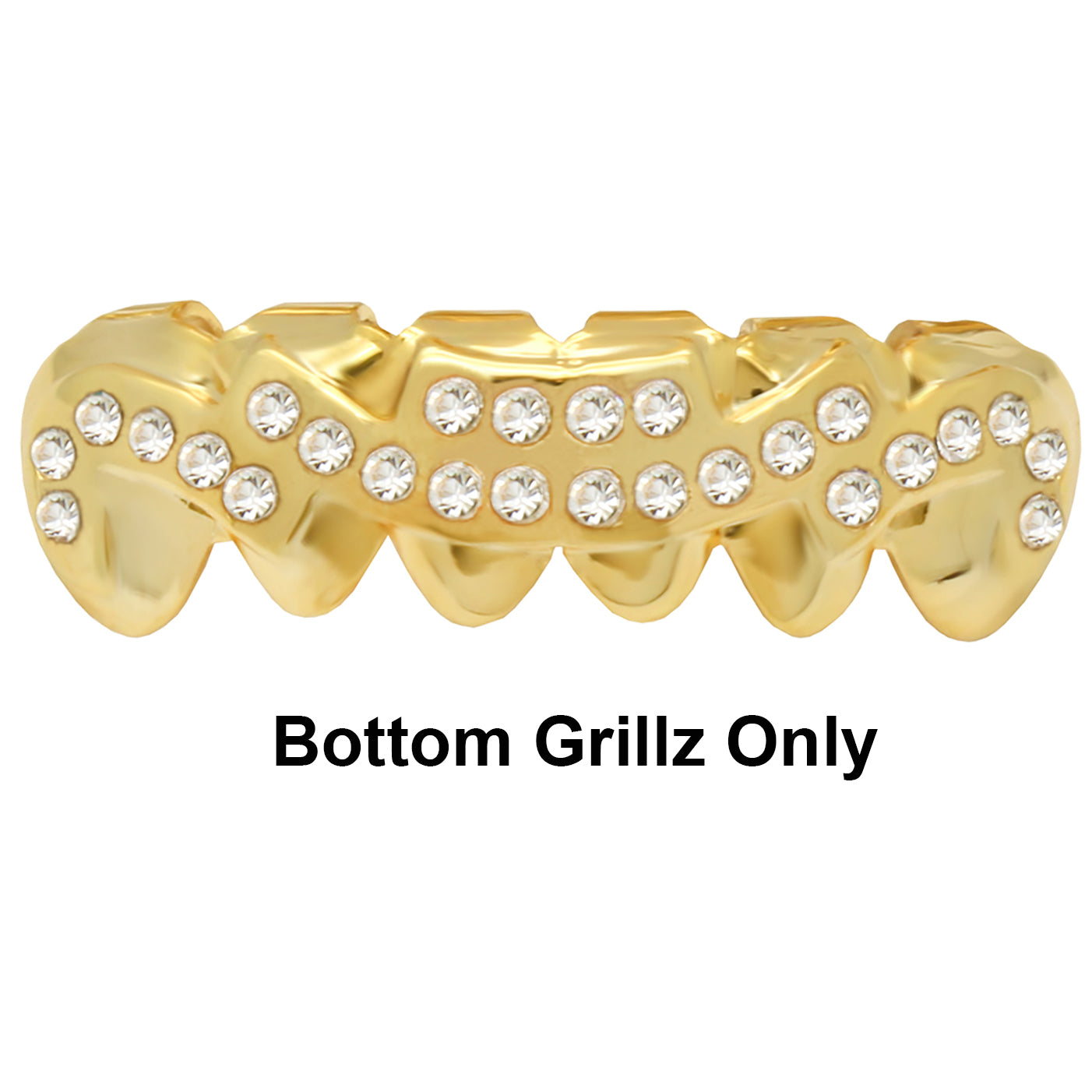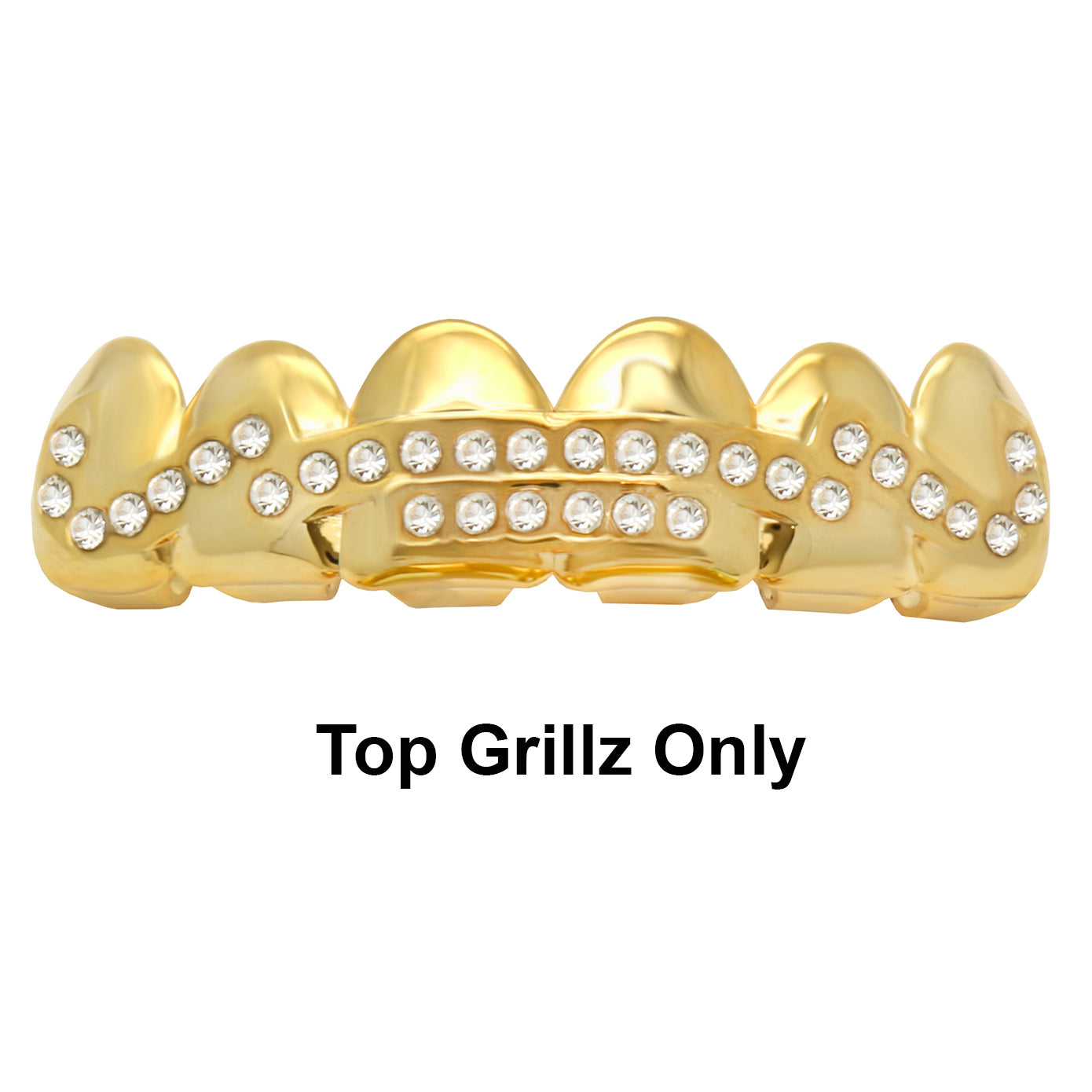 BlingKingStar
GRILLZ SET GOLD 2 ROW WAVE UP CZ
$13.99
G-WAVE CZ -TOP AND BOTTOM
This New 2line Wave Up Grillz in your mouth guarantees attention whenever you smile or speak.  It features the style and eye-popping appearance from Bling Bling on Top. Each Grillz includes a silicon mold wax alongside a set of instructions.
BEST GRILLZ™

Set 

Gold 2 Row Wave Up CZ.
[PRE-MADE GRILLZ] FDA approved (21 CFR 175,300)
All our grillz are "lead free" "nickle free" and safe to wear.
Gold grillz are 14k real gold filled over brass metal
5 minute Quick and easy fitting (No dentist mold needed)
Adjustable prongs on back of Grillz for perfect fitting.
Designed to fit on most adult teeth.
Free high quality storage box Included
Perfect for clubbing, photo shoot , and  parties.