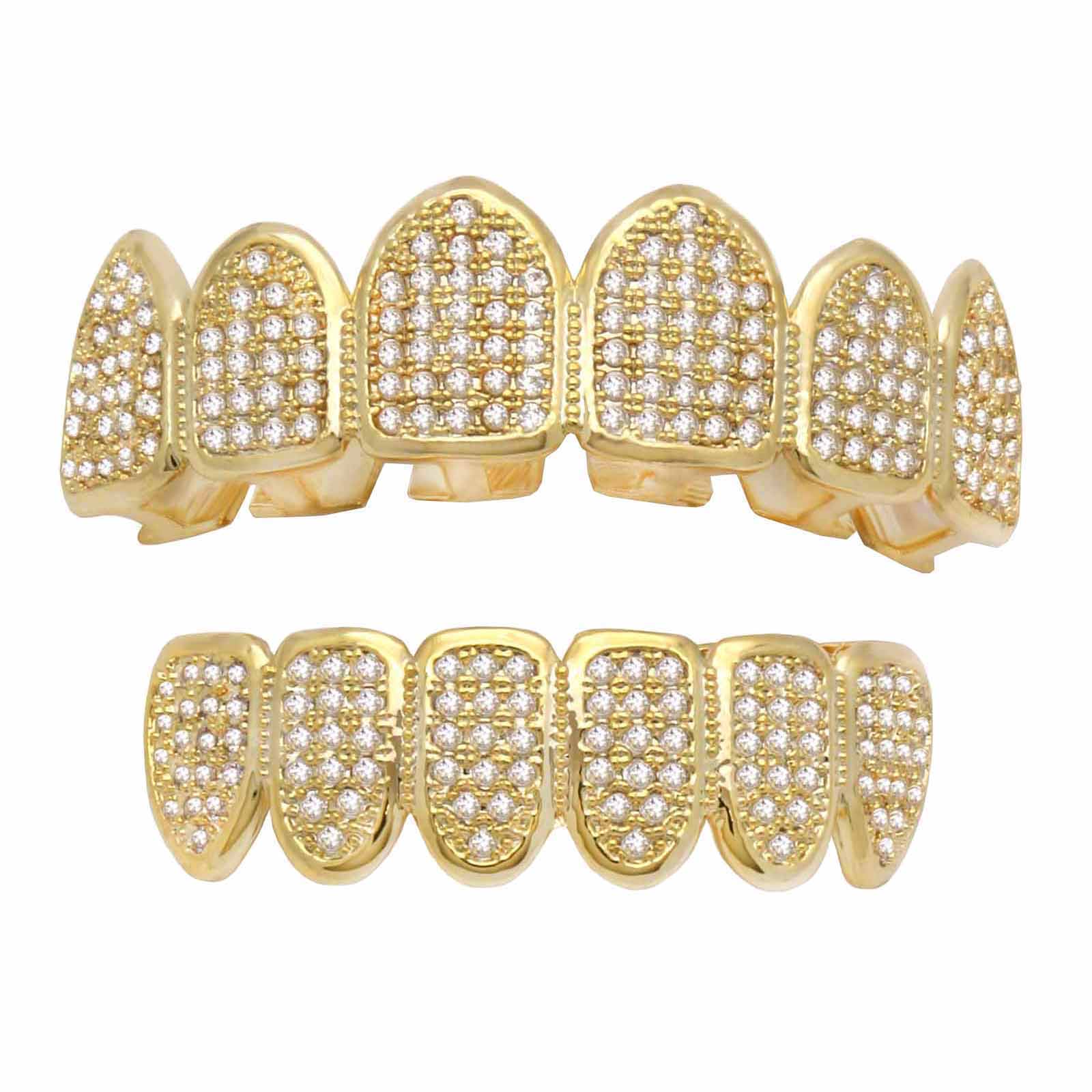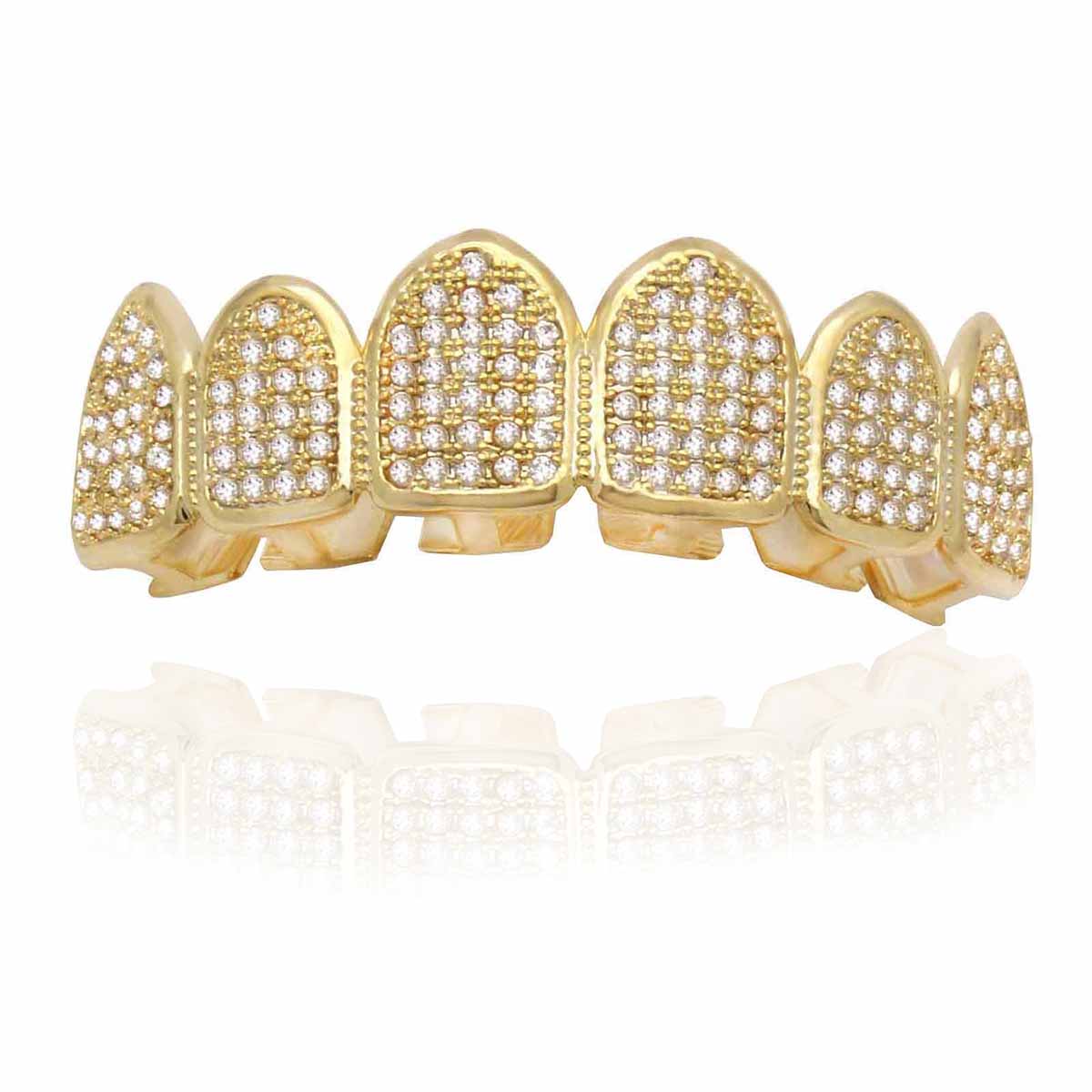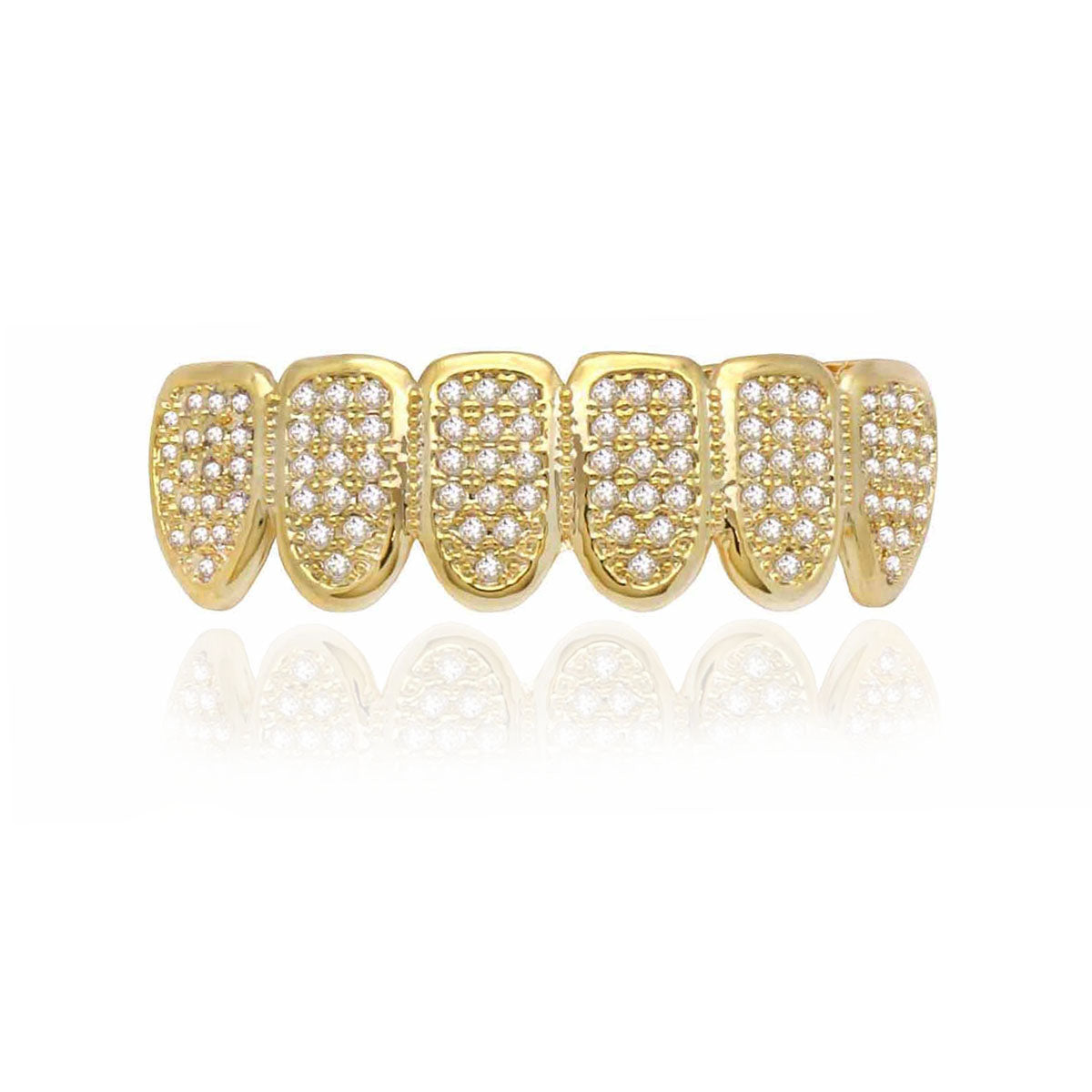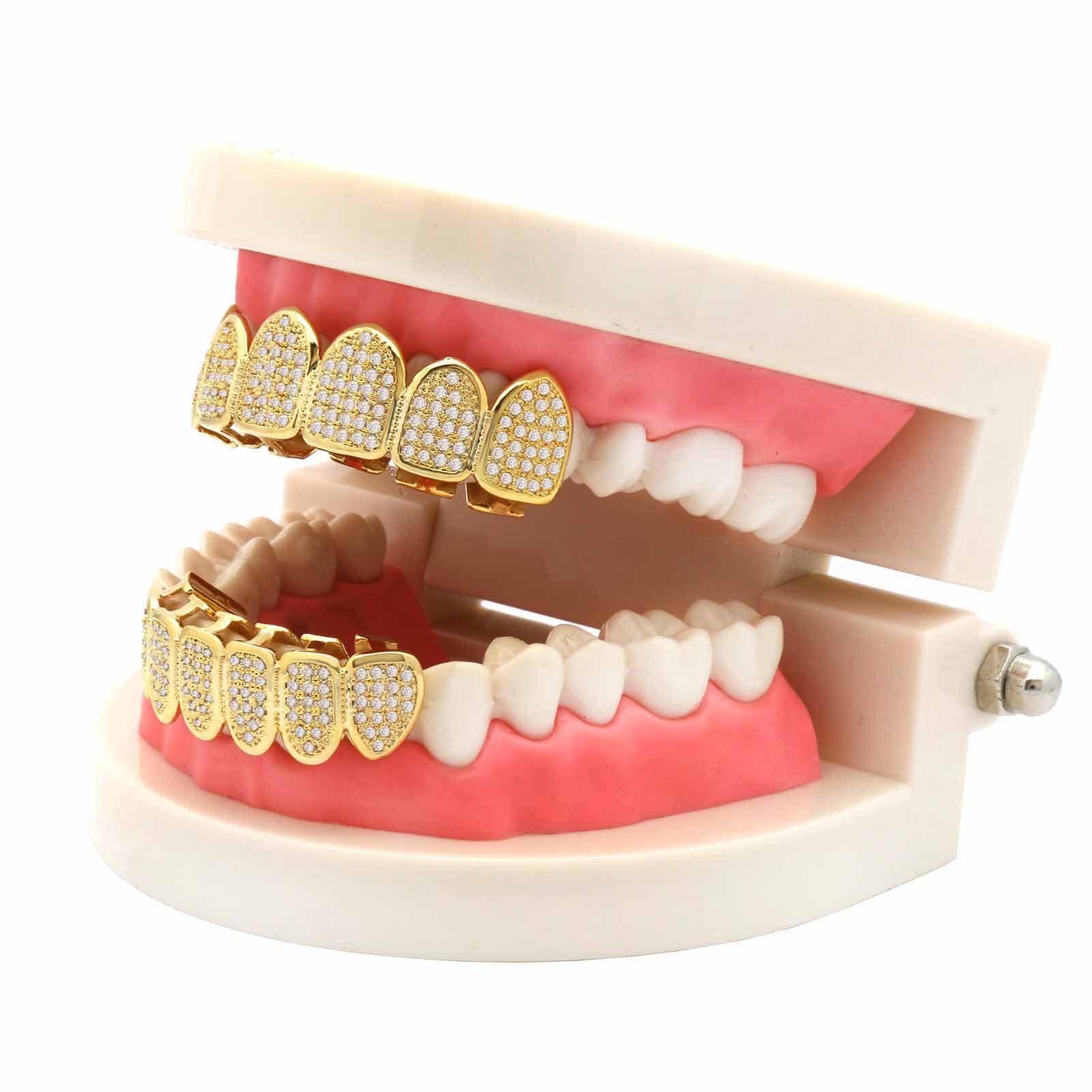 BlingKingStar
GRILLZ SET GOLD FULLY ICED OUT
$15.99 $39.99
G-Premium1 Micropaved-Set-3
You will receive Top & Bottom Grillz as A Set, The Grillz are Mounted with many CZ and we call it fully Iced. The Grillz Bling and shine More than any other grillz. This grillz are the Perfect choice for the customer wanting ultimate bling at Party or any event.
•Premium Grillz Top and Bottom CZ Grillz Set.
•14k Real Gold Plating Over Brass Makes It Bling Perfect.
•2 Silicone molding + 2 Grillz+2 Storage Box Plus Instructions.
•Easy to fit in five minutes using hot water. 
•One Size Fits All With Adjustable Prongs For A Perfect Fit.
•Get Your Bling On In A Mouth Full of Gold. 
•Length:1 3/4" Width:1/2" UNISEX Item.